Welcome to David Noel's AOI Homepage --

The "Always Of Interest" website.
Principal Website for the Home Page Divisions listed below
Enter here to sample some of the world's most interesting web resources
Available Home pages:
---



The BILLIONTH PART: The Universe we know
about is only one-billionth of the WHOLE.
Find out about THE REST here.
Welcome to the COSMOLOGY PLUS Website


---


Beyond Conventional Wisdom articles
about the wider PHYSICAL UNIVERSE
and how many current 'consensus' ideas are WRONG...
BCW1 (Beyond Conventional Wisdom -- The Earth And Universe)


---


Beyond Conventional Wisdom articles
about HUMANITY, SOCIETY, and LIFE
on our planet...
BCW2 (Beyond Conventional Wisdom -- Humans & Life)


---


A look at some interesting possible
DEVICES and CONSTRUCTIONS
awaiting exploitation.
The DEVICES Website.


---


Some specific SYSTEMS and STRATEGIES
aiming to bring about
improvement in HUMAN SOCIETIES.
The SOCIAL ENGINEERING Website..


---


The Extracts Website is the division of AOI
which contains shorter extracts from AOI articles, for easy access
without opening the complete articles.
The EXTRACTS Website..


---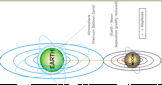 ACCEPTOLOGY, TREE CROPS,
Mandarin Chinese,
Arguable QUOTES, and PANDORA-M3.
The AOI More-Stuff Collection..


---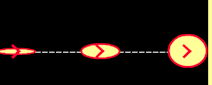 Articles on some of the
BASIC things underlying
SCIENCE.
The Base Science page.


---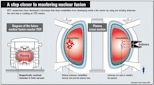 CONVENTION-BREAKING suggestions
which totally CONTRADICT some established ideas...
ECPs -- Explosive Concept Package articles


---

List of Correct-Answers available
for some of the fundamental questions of science
mostly wrongly answered in conventional sources
List of Correct-Answer questions to date.


---
---
Last update 2017 Feb 9