Welcome to David Noel's Oort Cloud Website

The Oort Cloud website holds articles describing the spaces beyond solar systems and up to nearby stars.
Current Oort Cloud articles:
---


The first article in a suite
explaining ALL ABOUT
the OORT CLOUD --
what and where it is
OC401: Where and What is the Oort Cloud?


---


About the MASSES of bodies
in the Oort Cloud and
UNIVERSE --
Few BIG and many SMALL.
OC402: The Oort Cloud and Mass in the Galaxy.


---


How the RADIATION
flooding the UNIVERSE
is mostly MICROWAVE
and INFRARED.
OC403: Radiation in the Universe.


---


About how VORTEX STARS
are formed and how
they emit COLLIMATED BEAMS
along their rotation axes.
OC404: Vortex Stars and Vortex Radiation.


---

The postulated PLANET NINE
and the other bodies in the
KUIPER BELT and the inner edges
of the OORT CLOUD.
OC405: Chasing Planet Nine.


---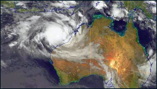 How almost EVERYTHING from
ATOMS to GALAXIES is
either a VORTEX or forms
part of a VORTEX.
OC406: Vortexes & Spin Gravity.


---


How the VAST EXPANSES
of OORT SPACE developed
STRUCTURE but are
still in TURMOIL.
OC407: Chaos In Oort.


---


About the WISDOM of William
of OCKHAM and how his
RAZOR shapes and simplifies
SCIENTIFIC THOUGHT.
OC408: A Seamless Universe.


---
Go to the AOI master website
---
Last update 2022 Jun 30.